Our Company
ProMarketing Wizard Ltd. is a private company established in 2011. The company has started its work by building a marketing toolbox for the digital world. Since 2013 the company focuses specifically on digital registration forms (the Forms Wizard system), and today it is one of the leading and most profitable companies in the registration field in Israel.
The company is undergoing a rapid growth process and our clientele quantity is on the rise. This, in turn, led to the recruitment of new and excellent people to the company staff and to improvements in the system's performance in view of the various challenges we were faced with.
For example, our company recently launched new and advanced versions of the registration system, that meet high security requirements, including compliance with privacy protection and GDPR protocols. In addition, a new version of the system has been developed, which enables you to manage both the registration form and the event website under one convenient system.
Additionally, the company has developed a new registration model that supports the management and allocation of places on flights, which makes it easy to produce a flight report for each flight separately. Moreover, an advanced hotel registration model is currently being installed, which provides organizations with unique technological solutions to the challenges inherent in registering employees for vacations, such as variable subsidies and departure dates, multiple vacation cycles and a variety of hotels.
In 2019, our company is set to launch its international operations in Central Europe and in Russia, including launching international versions of the Forms Wizard in Hungarian and Russian, in addition to the local versions in Hebrew and English.
Quality is not a choice,
it's a way of life
ProMarketing Wizard is one of the leading systems in regards to a user-friendly interface and was chosen by Capterra to be one of the 20 best and most reliable event management systems in the world in 2018. This choice was based on service areas such as usability, types of services offered and direct customer reviews.
In addition, in the same year, the company was chosen by the same company as one of the 20 most affordable event management companies worldwide. This choice was made in light of an integrated examination of the average monthly cost of the system, the total number of options included in the price and reviews written by satisfied customers.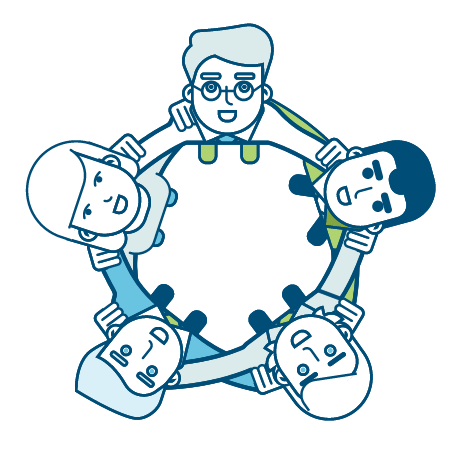 Team Effort
Team spirit, "spirit of the corp", is a concept borrowed from elite units and it refers to the experience that a team member feels within the group. The spirit of our team, beyond the abilities and uniqueness of each member, is characterized by several features
First, we act as a cohesive team that complements each other and support, teach and assist one another in the fulfillment of the important goal of serving our customers. Respectively, the key features we seek in candidates who apply to work with us are the abilities to work in a group, to respect our customers and employees, and to work from the perception that our customers are at the center of the process, as they are the ones who produce the activity and whom we are here to support
Beyond that, we live in a time when knowledge and technology are changing at a rapid pace. Because of that we believe in learning while doing and we are constantly expending our knowledge, which enables us to develop new technologies, to implement innovations, and to improve our level of service even more

CEO and Founder
Highly experienced in marketing and management. Before founding the company he worked as co-vice president at Comverse, responsible for marketing and sales. Before that worked at Bezeq as the major customer department manager, and as a product manager

Product Development
Responsible for the development of new products. Graduated his B.Sc in aeronautical and aerospace engineering with honors, and has an M.Sc from the Faculty of Aerospace Engineering at the Technion

Project Development
 In charge of infrastructure, maintenance, cybersecurity, and load management. Also responsible for the development of special projects. Completed a bachelor's degree in computer science from Hadassah College

Support and Customer Relations
Responsible for customer support, with an emphasis on complex projects requiring special skills and experience. Completed her B.A in mathematics and worked as a teacher before joining us

Marketing Manager
Responsible for marketing and customer support. Completed her B.A in communications from the Hebrew University of Jerusalem, with honors, and will complete her M.A studies in internet and new-media later this year

Technical Support
Assists with customer support and building websites and registration forms. Also serves as the company's main training specialist. Currently studies music in Musrara

Graphic and Web Design
Our unique designer. Talented and creative. Graduate of the Bezalel Academy of Arts and Design. Responsible for this site design and many other conference sites

Wordpress Programmer
The in-house expert in managing large and heavy databases and execution of complex projects at peak speed

Hungary and Central Europe branch
Digital marketing campaign manager and an expert in managing large social networking campaigns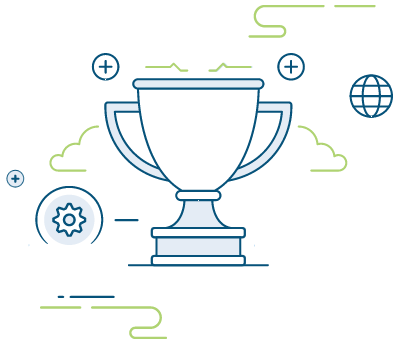 We emphasize the important things
Credibility and integrity
We are dedicated to our clients and we have a desire to help you all succeed. For this to happen we believe that our relationship needs to be based on mutual trust
Security and confidentiality
We are aware of the importance of your information and guard it with a trusted and secure system, in accordance with Privacy Protection Guidelines and the GDPR.
Professionalism
We have extensive knowledge of registration forms and the digital world, and we consistently strive to learn about new developments and technologies. Thus we know how to tailor solutions to our clients whilst keeping our standards high
Creativity and innovation
We innovate, improve and implement new and unique solutions and tools in order to advance our system and our customers to the next level
Personal attention
We are here for our clients and their success, and we support each and every client personally throughout the entire process
We would love to hear from you!
Feel free to contact us if you have any questions or if you would like more information about us