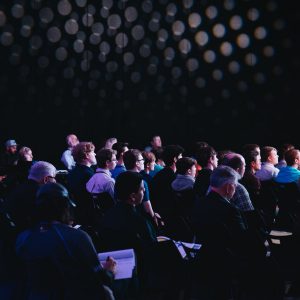 The Israeli Association of Landscape Architects yearly conference is taking place this year for the 17th time.
It will be held on November 14th-15th at the Sammy Ofer Stadium at Haifa.
The conference includes fascinating sessions on cultural spaces; communities and local identity; and a place for people. Besides that, urban walking tours in Haifa and the area will also take place.
The registration form for the conference wasn't created using our regular registration system for conferences and events. Instead, it was created using one of our unique software.
The reason for that was based on the client's need to verify the identity of the members of the Israeli Association of Landscape Architects, and to single them out from the other guests who sign up for the conference.
To do so, the form needed to interfaces with the union's separate database, and the differences between the participants are ultimately expressed at the price section, where members have different prices than other participants. This special registration feature required planning ahead and setting up the form with the help of our excellent programmers.
Also, note that the form also allows for multiple participants to register together. This was set up to help avoid confusion and bureaucracy during the registration process.
Multiplayer registration is recommended in cases like this, where there is a common link between the different participants that makes the individual registration unnecessary.
These two features have been specifically developed to meet our client's needs, and they demonstrate precisely how we make form adjustments to meet the needs of each client.
Feel free to contact us with questions and special requests, and we will be happy to help you customize your next registration form.
Click here for the Israeli Association of Landscape Architects conference registration form.