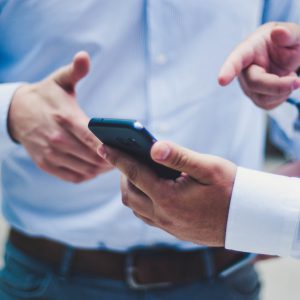 Your participants arrive at the conference, check-in, and get their name tags and conference agenda. What else can you do to impress them now?
Forms-Wizard includes a built-in feature that allows you to send a welcome SMS for your event's participants. The message is sent to their mobile phones automatically once they are marked as "Arrived" at the conference or event. A welcome SMS helps to create a good first impression among your participants regarding your event, and you can use it to remind them about upcoming sessions or to draw their attention to some essential things they should know about the event.

We have some recommendations for you on how to create an

excellent

 welcome SMS:
Use the information the participants entered during their registration to personalize your message (like their name or the lecture they choose to attend).
Keep it short and simple. There is no need to give all the information relevant to the event in one text.
The message should relate to a unique aspect of your event, like a prize-winning lottery, a particularly exciting speaker, or the start time of the keynote lecture.
Some examples:
"Hi Matan, Welcome to Forms-Wizard kickoff event! The next lecture will start at 13:00. Looking Forward to seeing you there!"
"An important update: Eli Amar's session is postponed to 14:00 due to schedule changes. see you there!"
The fine print:
 This feature is only available for Israeli mobile number, and it included an extra charge.