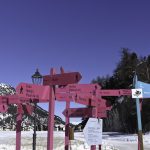 Our dear customers often ask us if they can track the origin point from which their participants arrived at their registration form.
So we wanted to tell you a little about references and what are they good for?
Reference links are special links that direct visitors to your registration form, while allowing you to gather information on where they came from and which part of the campaign they encountered. Form-Wizard has a built-in option to create as many references as you need. For example, specific links for:
Facebook.
Whatsapp.
Instagram.
Linkedin.
SMS.
Emails.
and so forth.
For large events that have an active marketing campaign, we usually recommend using different reference links for each platform you use during the campaign.
Using this feature will grant you insights as to whether you should double your efforts or if the campaign was a success. This, in turn, will ensure that you utilize your time, resources, and efforts correctly.

Contact us for guidance on how to set up your references what are they good for